The Galaxy Tab S8+ from Samsung has been available since mid-April 2022, and we're fast approaching mid-April 2023. So it might be time for a replacement to show up on the scene, and guess what? That's exactly what happened. Not officially, at least not yet, but still.
Ladies and gentlemen, behold the upcoming Samsung Galaxy Tab S9+ in all its glory in some CAD-based renders! Please note that while antenna lines are not pictured, it doesn't mean there won't be any.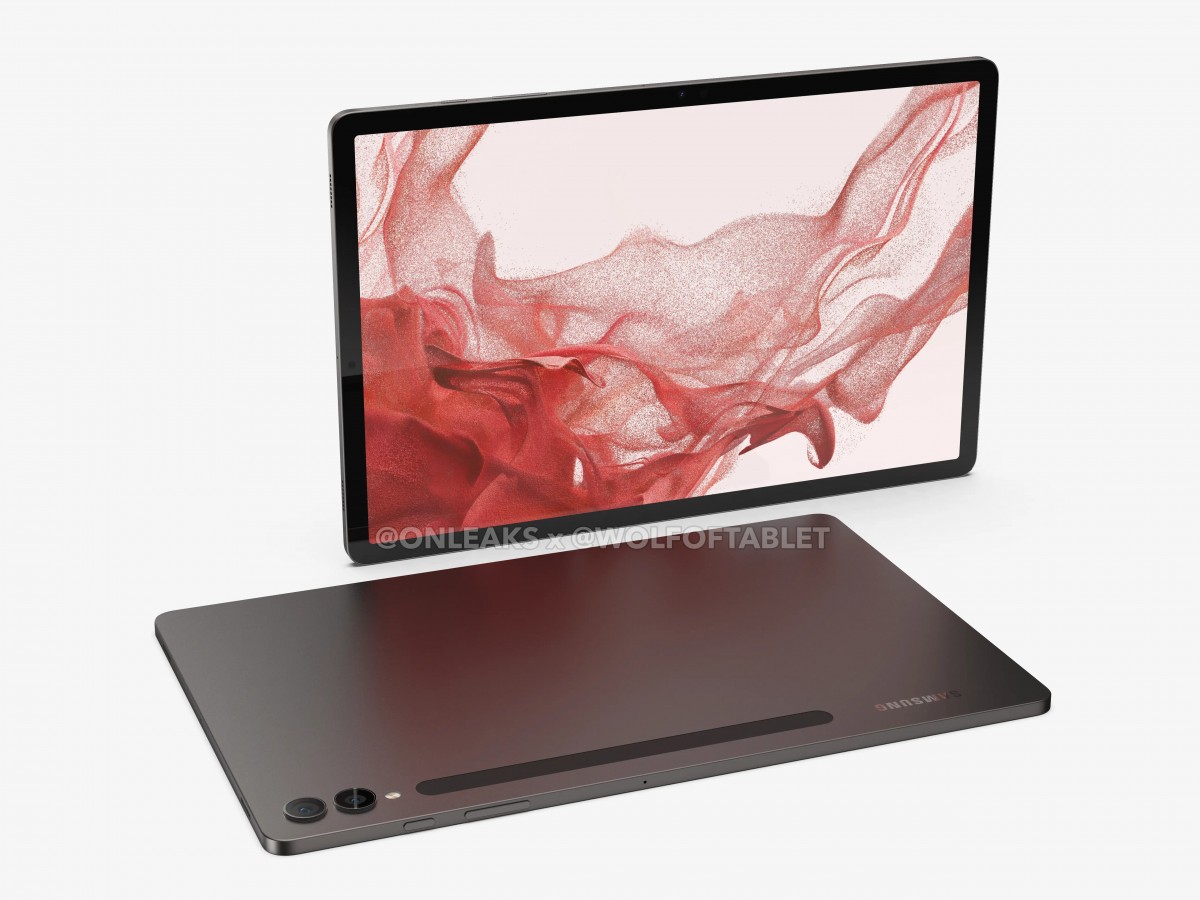 The Galaxy Tab S9+ will apparently be a fairly minor update to its predecessor. It retains the screen size of 12.4 inches and resolution of 1752 x 2800, in-display fingerprint sensor, 4-speaker setup, dual rear cameras and even the dimensions. Naturally, it has S-Pen support, with a magnetic area on the back for storing the stylus.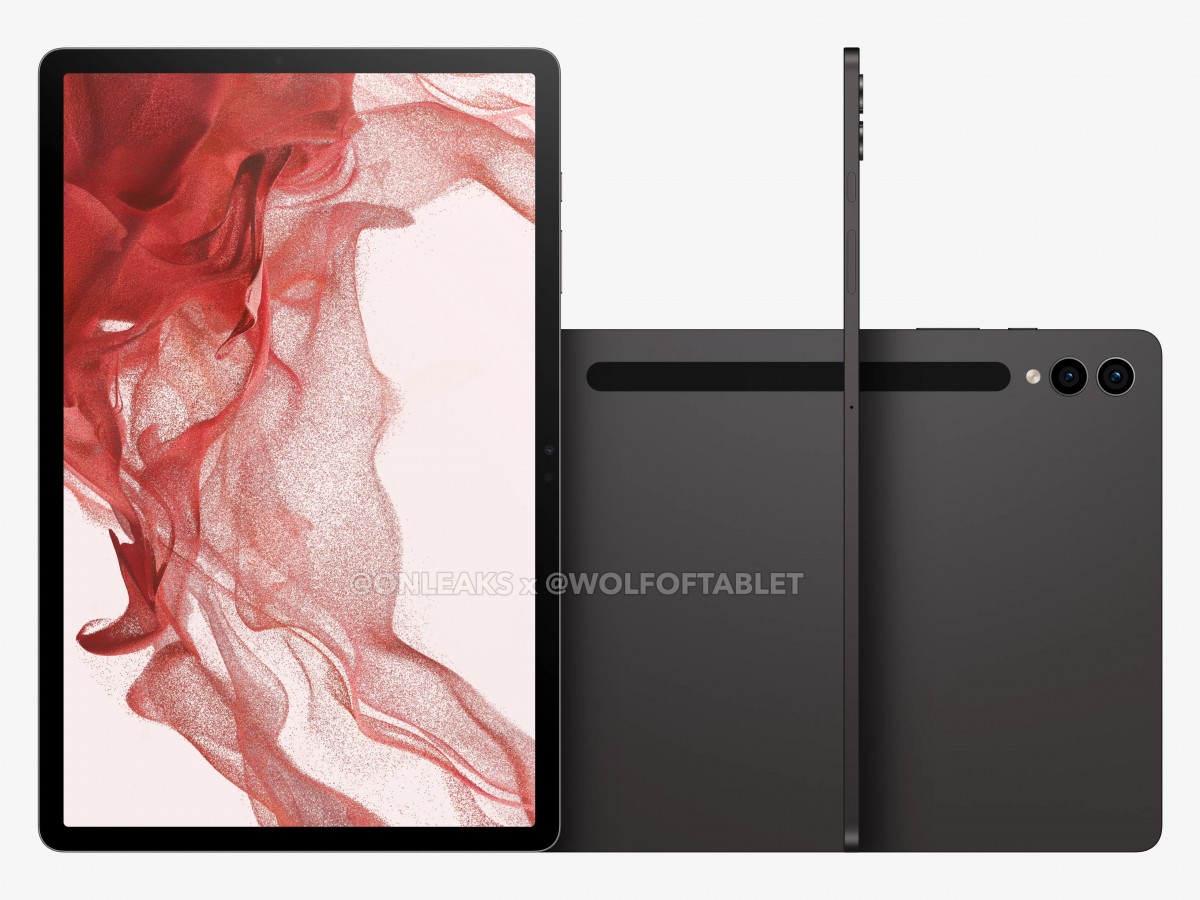 Like last year's S8+, it will also support 45W wired charging via the USB-C 3.2 port, but the rear cameras will be placed separately on their own round islands, Galaxy-style S23 family. The new tablet may have a second front-facing camera, which should come in handy if you're making video calls while holding the tablet in landscape mode.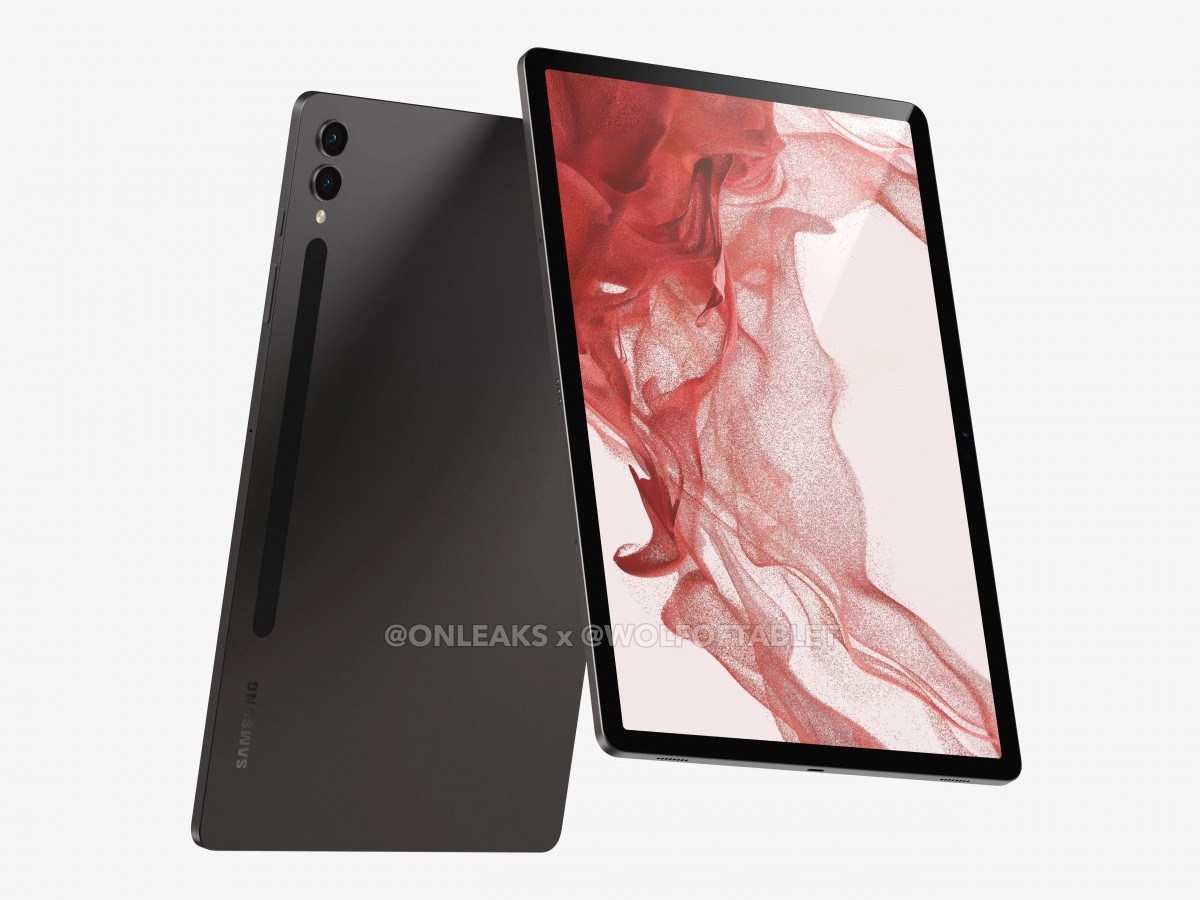 While no specs have been leaked this time around, we expect the Galaxy Tab S9+ to possibly come with an updated SoC, which should be the Snapdragon 8 Gen 2, and probably not much different from its predecessor other than the updated look of the cameras at the rear, the possible presence of two selfie shooters and the previously rumored IP67 dust and water resistant.