The vivoX Fold2 teasers continue to come from the 2023 Boao Forum for Asia, taking place on China's Hainan Island. A local blogger took the device for an unboxing, later reposted by vivo on Weibo, clearly as a coordinated marketing event, allowing fans to learn more about the forthcoming foldable tablet.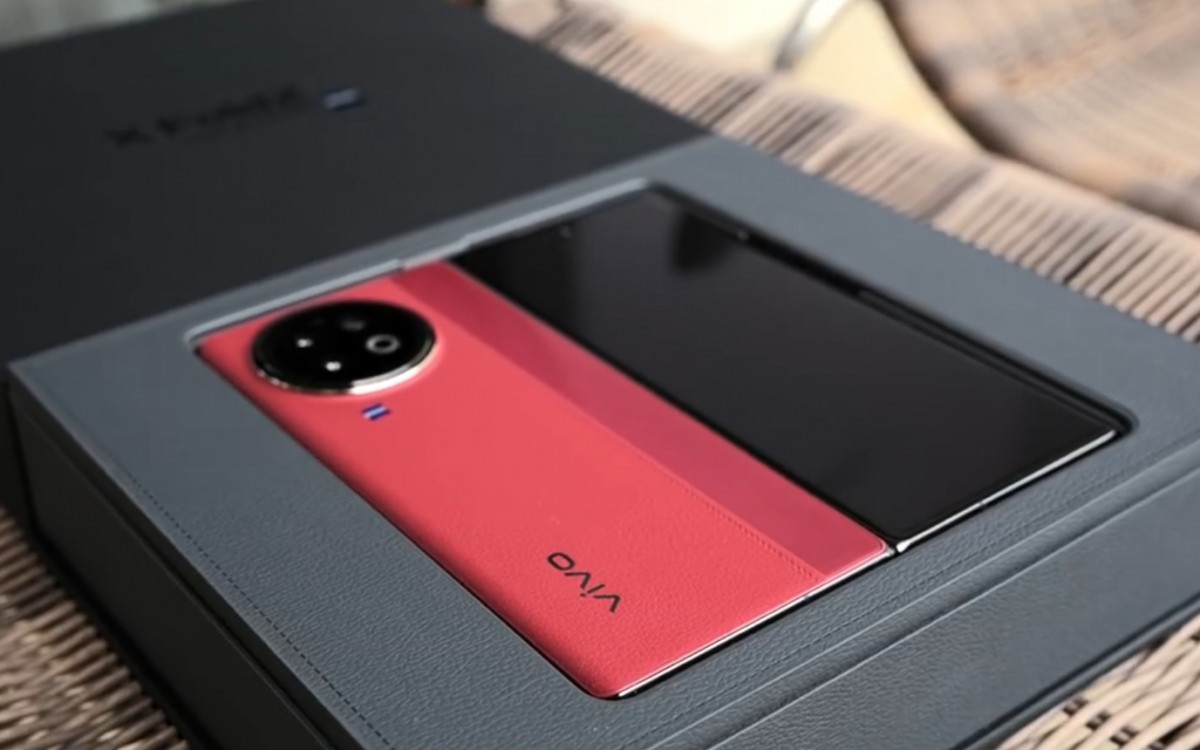 The new phone has a 3/4 red leather panel on the back, while the remaining 1/4 has a glossy finish. While using the X Fold2, we saw some new UI features from the OriginOS Ocean, including a taskbar for better app control, multi-window modes, and simple gestures – none of which were available in the previous X Fold phones.
The device obviously comes with two under-display fingerprint scanners – one on the cover display, another on the foldable screen in the lower right corner. This is the first time we've seen confirmation of the feature, which is a first for a foldable smartphone.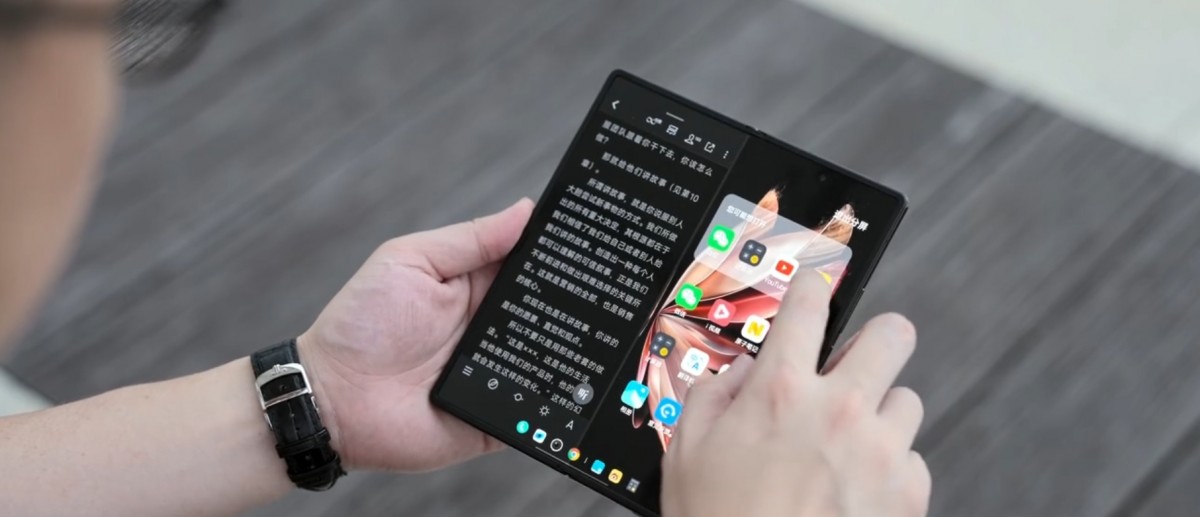 The hinge of the vivo X Fold2 has also been improved, the blogger reveals. It now stays put in all positions and angles and makes a neat stand for watching video content or taking photos and videos. It's also about 10% lighter, which will be a huge improvement over its predecessors weighing over 310 grams.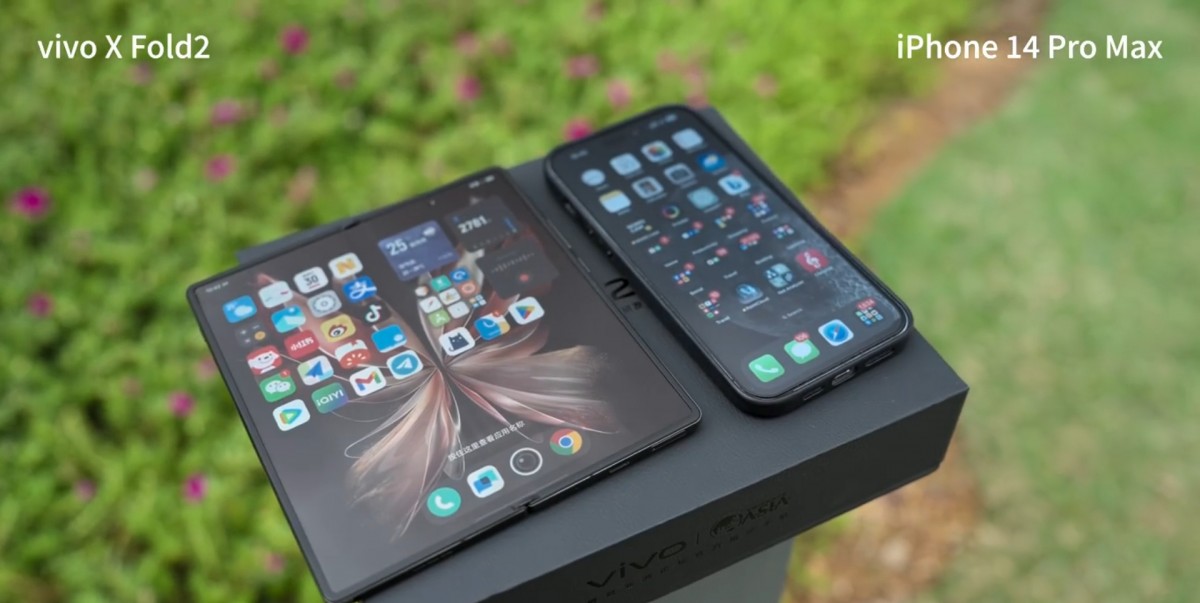 The official reveal of the vivo X Fold2 will take place sometime in April. We expect to learn the launch date in the coming days as the phone is practically ready for sale.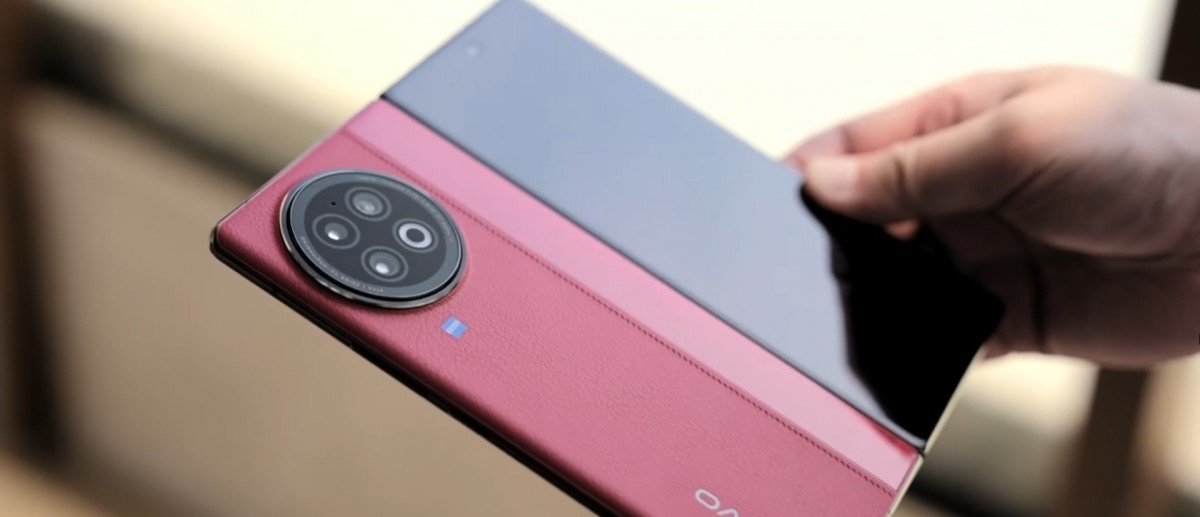 The event should also be the landing site for an incoming tablet, vivo Pad 2, which sneakily appeared in the video and was part of the vivo booth at the business conference.
Source (in Chinese)